Pablo Picasso's 1955 painting Les femmes d'Alger (Version 'O') fetched $179.4 million in a Christie's auction on Monday night in New York, the highest price ever paid for an artwork at auction. The buyer was not disclosed, and the bidding for the auction—which contained a range of modern art masterpieces—was conducted entirely by telephone.
The previous owner was identified only as a "distinguished private European collection." The painting was last sold in 1997 to tonight's seller for $31.9 million—meaning it appreciated by $147.5 million in the past 18 years, for a compound annual growth rate of about 10%.
The Picasso's purchase price bests a $142 million record set in 2013 for a Francis Bacon triptych. Separately during Monday's auction, the Alberto Giacometti sculpture L'homme au doight fetched $141 million, making at the third most expensive artwork to be sold at auction. In 2012, hedge fund billionaire Leon Black paid $119.9 million for Edvard Munch's The Scream.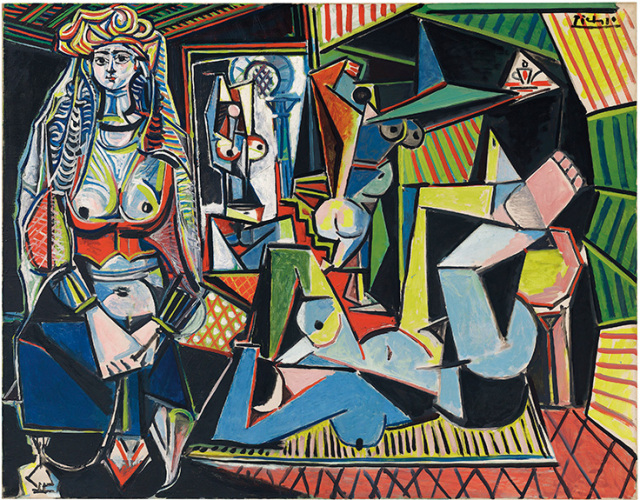 The prices art commands at auctions has been skyrocketing in recent years, thanks in part to an influx of Asian buyers, particularly from China. But they're also climbing fast because rich investors are viewing art as a safe place to park their cash amid a crackdown on Swiss banks.
Last week, a Chinese-speaking, hoodie-wearing mystery buyer paid over $66 million for a Vincent van Gogh painting, the most that artist's work has ever fetched at auction.